Do you know Children at Play by Sarah Jane?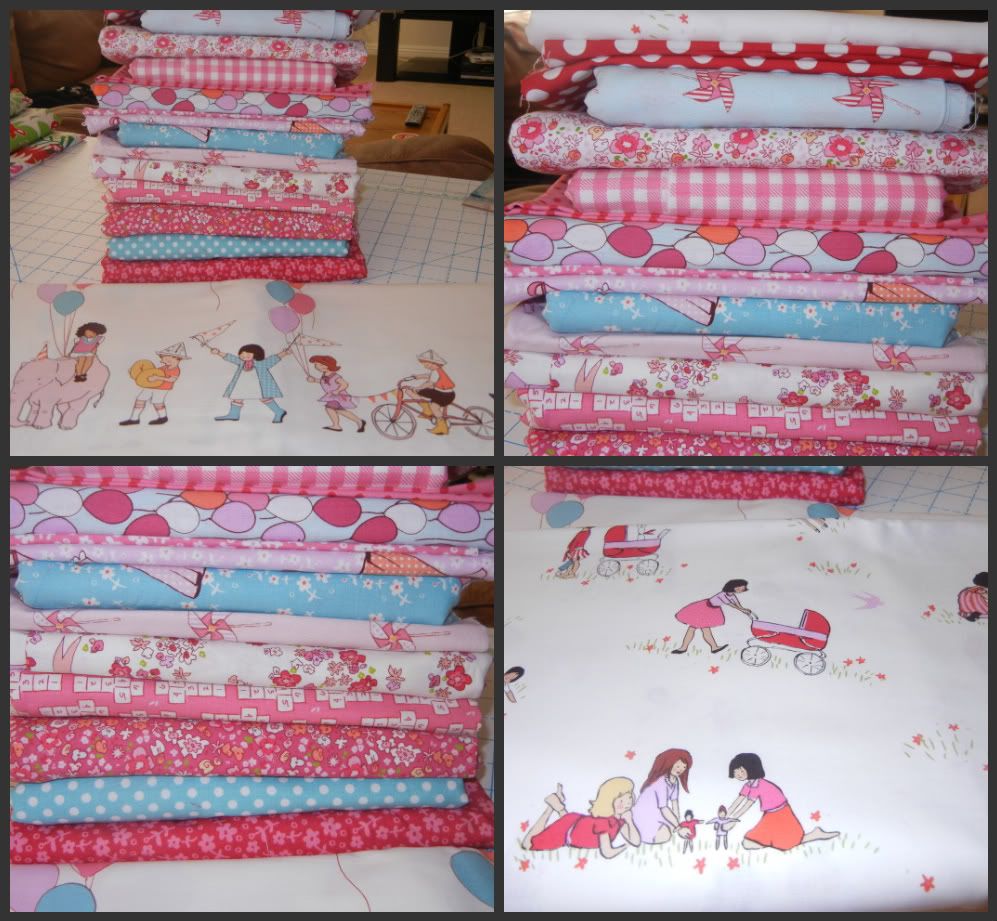 I have collected my fabric carefully.
And I am very happy with it.
I need your help in deciding which quilt pattern
to make it in.
I want to highlight the little girls playing with the dolls.
These are the finalist:
1. Charm Square with a contrasting boarder
So tell me what you think would work best, I really appreciate the help!!
Face book fan page for updates